We Manufacture
Exactly To Your Specification - Available In High Strength Polythene & 100% Recycled - Perforated On A Roll Or Singles
20 Micron To 300 Micron (80 Gauge To 1200 Gauge) - Printed Top Sheets Or Plain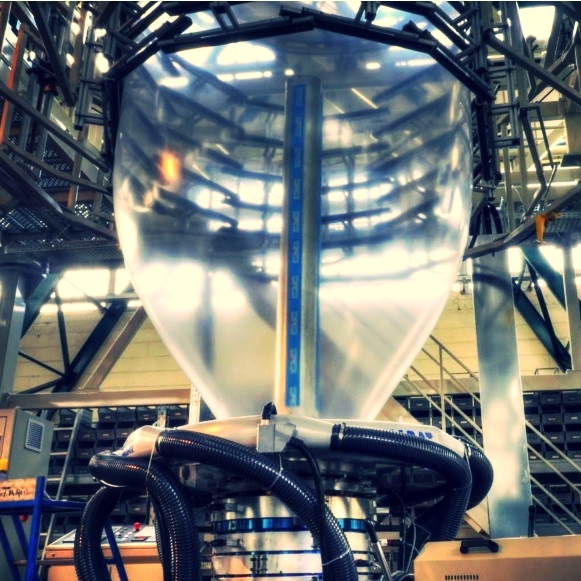 Materials Available
Our top sheets can be manufactured in a range of materials that best suit your application including our high strength polythene material and 100% recycled polythene. Manufactured to a very high standard our pallet top sheets protect palletised goods from dust, dirt and rain and can be manufactured very thin or very thick depending on your application. Our high strength and prime virgin grades of top sheets are all manufactured to a food contact standard.

Recycled Top Sheets
Where performance levels of the polythene are not a key factor recycled top sheet can prove to be the most cost effective and environmentally friendly way of covering palletised goods. Our recycled polythene is produced almost entirely from our in-house recycled production waste resulting a very clean polythene recycled grade in greater levels of quality and consistency.
Click here for more information on our in-house recycling programme.
Printed Top Sheets
Elite Plastics have a large force of printing equipment that range from cost effective in-line extrusion printing presses for simple designs to out of line reel-to-reel printing presses for complex print designs. We can print almost anything onto our polythene top sheets to meet customer requirements.
 
Furniture Covers, Mattress & Other General Covers
All of the above information also applies to the other covers that we manufacture. Elite Plastics manufacture a significant amount of Furniture and Mattress covers into the industries supplying major manufacturers and suppliers with bespoke covers that meet their requirements and reduce their costs.
Entirely Manufactured By Elite Plastics Resulting In High Quality Top Sheets At Very Competitive Prices
Minimum Order Quantity On Our Bespoke Covers Is 500 Kilograms Which Is Approximately A Pallet.